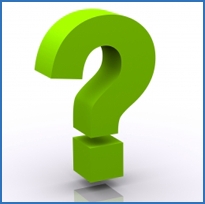 FAQS
Can anyone have a .md domain name?
Our vision for .md was to provide a unique, intuitive, identifying domain name for exclusive use within the healthcare industry. Anyone in a healthcare-related field can register a .md domain name in accordance with our registration agreement.
What if I already have a "dot-com" website for my practice, and I don't want to change it?
One of the benefits of owning a .md domain name is that subscribers do not have to make an either/or choice. With each domain name registration, we offer FREE domain name forwarding or "masked" domain name forwarding. This means that more than one domain name can resolve to the same website. You can have a .md domain name without giving up your old "dot-com" web address, thereby maximizing your ability to be found on the web.
Our physician network already has a firewall - how does .md help us?
.mdEmail® helps you expand your ability to communicate securely (protecting ePHI) beyond the confines of your firewall. Using our SendAnywhereTM feature, .mdEmail® allows you to send email, via secure encryption, to anyone over the internet. The sender of an encrypted email can provision passwords for ease of use by mail recipients. Using our patient-initiated SecureSendTM feature, secure messages can originate from outside of your physician network as well.
How is .md different from other IT solutions that provide secure email capability?
Our patent-pending technology is actually a "cloud solution", which provides subscribers with secure business tools and resources that are easily accessed via their web browser, while all supporting software and data is stored on the MaxMD servers. The .md technical infrastructure was designed to improve communications between independent organizations without the installation of expensive, complex IT systems. .md is the only HIPAA-secure network that allows independent organizations to function as if they all exist behind one big firewall. Other solutions can only offer secure communications inside the confines of a particular application - for example an EHR or an E-Prescribing System.
.mdEmail allows you to communicate securely with any other .mdEmail customer without any further encryption, or, with any other organization, person or entity using our Send Anywhere feature. Without .mdEmail®, sharing information containing ePHI is time consuming, and often forces users to rely on phone, fax or paid postage to communicate beyond the firewall boundaries of the application.
And because all .md subscribers become part of one secure network, all .mdEmail to .mdEmail account communications are never exposed to the internet - all members of the network can communicate without a need for further encryption. In addition, .mdSecureIM, (secure-instant-messaging) allows independent organizations to communicate more efficiently on a one on one basis or through a group chat. Conversations can be saved and shared, or archived for multiple purposes.
Click here to contact us for more information.
Does .mdEmail protect me against HIPAA violations and any associated penalties?
.mdEmail is 100% compliant with HIPAA's Security Standards and Technical Safeguards relative to the use, transmission, storage, and protection of PHI. With proper use, all .md subscribers can protect their practice from incurring costly fines for violations. These penalties were recently revised by the American Recovery and Reinvestment Act of 2009, and now range from $100 up to $50,000 for each violation - up to $1.5 million during a calendar year!
Does .mdEmail archive email in compliance with HIPAA?
.mdEmail® products include 3G of Audit space for reliable storage of required documents. Subscribers can effectively and reliably store documents as mandated by HIPAA without concern for loss of control of protected information. Failure to comply with HIPAA regulations can result in costly fines. In July 2008, a Washington clinic was fined $100,000 for compromised ePHI as a result of lost laptops and inferior security measures. [click here to read full story] .md subscribers can rest easy knowing they are protected by the optional .mdEmail Audit Package. Click here for details.
If our practice utilizes Microsoft Outlook for email, will our team need to learn new software?
.mdEmail® easily integrates with any modern email client to include Outlook , Mozilla, Blackberry etc. There is no workflow disruption, no legacy system issues, or need to retrain office staff. .mdEmail® immediately increases office productivity and helps break the chain of phone, fax and paid postage. Once information is captured in a soft (electronic) format it can be moved easily from one organization or application to another.
How will I know who I am connected to as part of the .md network?
Anyone that owns a .md domain name may subscribe to secure .mdEmail®. However, they are not required to use our services. Therefore, you must check with your physician or other healthcare entity to ensure they are using the .mdEmail® secure email.
What is SendAnywhereTM?
SendAnywhere is a feature that allows a .mdEmail user to initiate a secure communication to any organization anywhere on the internet. SendAnywhere emails are encrypted to protect sensitive information (ePHI) and protect individual privacy as required by HIPAA. A SendAnywhere message requires authentication to be opened, and the recipient of a SendAnywhere message can also respond and add attachments as part of their encrypted reply.