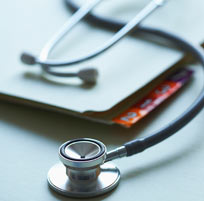 Company Information

MaxMD is the exclusive provider of .md domain names in the U.S. and over 90 countries Worldwide. MaxMD supplies personalized, permanent and portable web addresses and secure communication products to physician practices, hospitals, and professional associations in the only internet domain exclusively dedicated to healthcare. The .md domain is designed to facilitate communication over the internet, and is the only interoperable encryption solution of its kind*.
The company was founded by individuals who share a clear vision for utilizing the internet to develop a unique, subject-specific Top Level Domain (TLD) for the global healthcare industry. Our goal is to deliver affordable interactive healthcare resources and services designed to address privacy concerns and enhance physician/patient relationships through better communication, education and awareness. MaxMD products include .mdEmail®, .mdSecureIM™ and .mdSecureSend, a family of encrypted electronic communication solutions that are available exclusively to .md domain subscribers.
All MaxMD and .mdEmail products are 100% compliant with HIPAA's Security Standards and Technical Safeguards relative to the use, transmission, storage, and protection of ePHI.
*Patent pending
Scott A. Finlay, President and CEO
Paul Williams, Co-Founder and Managing Partner
Tom Tucker, Co-Founder and Managing Partner
Bruce B. Schreiber, Chief Technology Officer
Contact MaxMd:
2200 Fletcher Ave.
Fort Lee, NJ 07024
(201) 963-0005